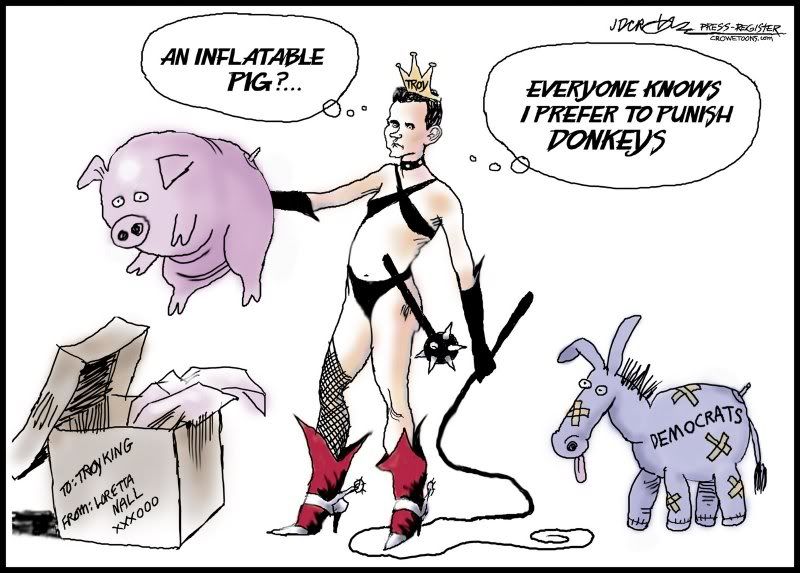 Looks like the illustrious roll of the GOP Perverts Hall of Fame is about to get another member: Troy King, the Attorney General of the state of Alabama.
Prior to this week, Troy was mostly known for his brave war against sex toys. Like most southern white Republicans, he's also a staunch gay-hater and once wrote a hysterical letter to the Crimson White, the newspaper of the University of Alabama in Tuscaloosa, saying its front page looked like "the front page of Sodom and Gomorrah News the day before those cities were destroyed", because the paper dared to run an article about a campus gay and lesbian organization.
So naturally, he's on the verge of resigning while rumors swirl around the state that his wife has kicked him out of their home after she caught him schtupping a male aid. No word yet on whether any sex toys were involved in said schtupping.
Wait, they were in a bed in a house, not a brothel or a public restroom or an alley behind an abortion clinic? And it was just two guys, and no squirrels or diapers or underage Philippino boys were involved? Wow, he really is conservative.